We are happy to announce the open source release of Kalamar, the Mojolicious-based frontend for KorAP!
Kalamar is written in Perl and JavaScript, acts as a proof-of-concept for the KorAP API, and provides, among other features, …
aligned KWIC views,
multiple highlighting,
table views of morphological annotations,
tree views of hierarchical annotations,
localization,
a language-independent query helper for multiple tag sets,
and an embedded and interactive documentation!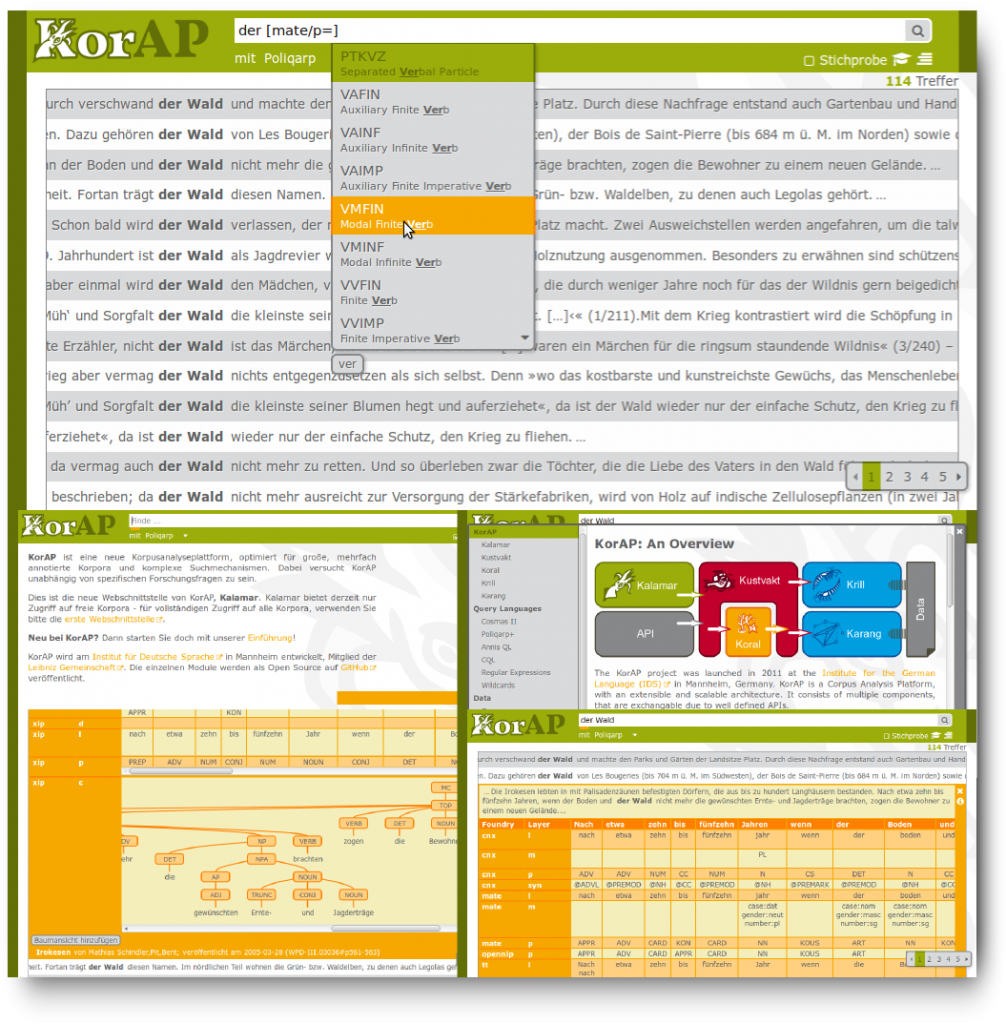 Expect more features to come! You can already use Kalamar from inside the IDS and download the sources from GitHub.
EDIT: The IDS-Instance of KorAP is currently not accessible from outside the IDS.